Ella Henderson, 16, delivers a drop dead performance of Jason Mraz's "I won't give up" in front of Tulisa in St Lucia, the X Factor judges houses round.
VIDEO BELOW
Tulisa's guest Tinie Tempah was blown away by this 16 year old star's performance.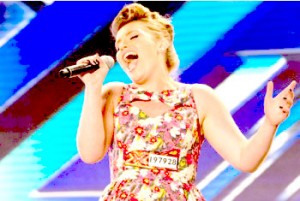 At no point does any of the singing look a challenge for Ella. She is so pitch perfect, delivers with emotion every time. For a 16 year old Ella must practice, practice and practice some more.
She's a shining example for any young person that loves singing.
If you would like to practice this song yourself you can get the lyrics by clicking here.
Like us on Facebook
Follow us @becomethesinger