In X Factor USA Rion Paige blows the judges away with her amazingly upbeat happy attitude and passionate performance.
Rion Paige X factor Audition blows the judges away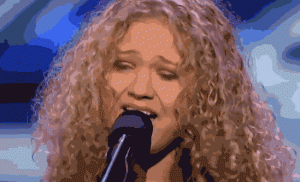 Though Rion was born with a congenital disorder entitled arthrogryposis multiplex congenita (AMC).
This disorder causes malformation of the joints and muscle weakness.
Her inspiring positive attitude has not let this stop her from chasing her dreams.
Rion is 13 with one powerful country voice, great looks and a endearing personality.