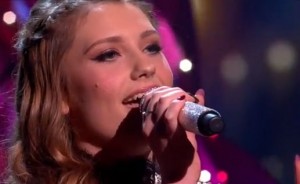 Aged 16 Ella Henderson from Tetney, Lincolnshire near Grimsby has been a constant high performer from her first audition throughout.
This week Ella sings a Tinie Tempah song that perfectly suits her style of singing and performing. The judges all loved the performance so has all the additional singing lessons, voice coaching and performance training that the X Factor team support the contestants with paying off for Ella?
Her mother – Michelle Henderson, 49, has put her "life on hold" to support Ella on her X Factor journey. A 16 year old far from home in an unusual environment needs a supportive mum.
She has even packed Ella's small piano into the families Range Rover and brought it down to London to help support Ella's creative songwriting she's far from home.
Ella Henderson sings Written in the Stars by Adele on X Factor UK live week 6
Ella has got an amazing talent at the age of 16 and does not fail to impress each week.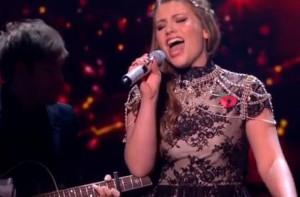 Her mum, Michelle shares that Ella started having piano lessons when she was 7 years old from her singing teacher Steph Norman of Clee Road.
Steph Norman has been one of Ella's most influential mentors through out her life so far and it is with Steph that Ella has completed many of her singing examinations.
Behind great talent there is a lot of work over many years, supported by the right singing lessons, training and lots and lots of regular practice.
So if you notice that your child has a musical interest – why not give them the opportunity of getting lessons and ongoing support by a professional. You never know where it may lead.
If you want to practice this Tinie Tempah song you can get the lyrics right now from our lyrics library.
Click here to get the lyrics to Written in the Stars by Tinie Tempah.