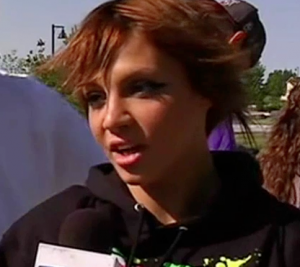 When it comes to the American Idol auditions of 2012 for 2013 season 12 thousands of aspiring hopefuls are willing to endure many things to get on the show in a hope to expand their singing careers.
And in Idaho it is no different. Many starstruck hopefuls with big dreams braved the chilly morning in a bid to get on the show.
Erik Fardette reported for KIVITV that Katie Fennelly a senior producer on American Idol said:
"We want to find some more fresh talent and leave no stone unturned."

For the first time ever the "American Idol small town audition bus" rolls across the nation for a 10-town tour. First stop — the Gem State. the show's producers listened to about 600 people sing their hearts out.
Idol now has new methods for selecting contestants.
So once contestants auditioned for the show's producers the next step is the Executive Producer round. And these guys will select who will go infront of the new line-up of celebrity judges that will now include Mariah Carey.
So what did Idaho have in the line-up?
Single-mom Lillian Richardson lives in Boise and spends some of her time in the cage, as an MMA fighter.
Now this on the surface may seem to be a rather unusual contestant but Lillian wants something bigger, a music career, for a very special reason.
"I work really hard to show my son [that] you can accomplish your dreams if you push for them," she said.
Now I'm sure many of us can recognise that sentiment.
Here are further clips taken from the LA auditions. How do you think Idaho and LA compare?
The American Idol auditions season 12 bus tour is making the rounds. There are 3 ways you can audition for the show:
AMERICAN IDOL is expanding audition opportunities by providing aspiring superstars three additional ways to audition for the No. 1 show on television, including the "AMERICAN IDOL Small Town Audition Bus Tour," the "Nominate An Idol" program and online auditions.
To find out how to get on the show click this link to find out more.
Click like and share if the thought of getting on American Idol is both exciting and terrifying.
Tweet this post if you have someone close to you that you would love to see on the show.