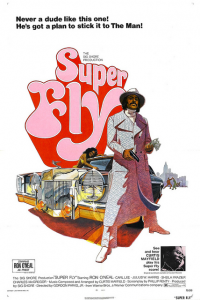 When a singer passes away and leaves loved one's behind it can be easy to forget them, until someone reuses their music and re-creates the magic they gave the world whilst they were alive. Imagine the fond memories and the love that naturally arises in their memory through family, friends and fans. Learning how to become a singer whose music lasts a generation is a difficult magical recipe to replicate, but it is something that many of the greats simply lived.
Curtis Mayfield is one such singer, that impacted a generation and has left a lasting legacy.
Howard Pouser shares some fond memories on Curtis and how his songs still Sparkles after 36 years.
When she saw the YouTube trailer and heard the music for the remake of "Sparkle," it put a twinkle in Altheida Mayfield's eyes.
She was right there beside her husband, the late, great Curtis Mayfield, when the R&B singer-songwriter-producer was working up the songs for the original "Sparkle," the 1976 musical drama about a three-sister girl group who become Motown stars.
This remake stars Jordin Sparks, Witney Houston and Cee Lo Green, an impressive line up that really pays great homage to the music of Curtis Mayfield.
Curtis Mayfield's wife, Altheida, wasn't surprised that four of his eight tunes from the original "Sparkle" soundtrack are being resurrected for this remake 36 years later.
"Most of the songs that Curtis did, they're just timeless," recalled Altheida, "I don't know where it came from, but he seemed to have a foresight."

If Mayfield indeed could see the future, he would have known that his songs — ranging from socially hopeful hits such as "People Get Ready" and "Keep on Pushin'" to later, grittier compositions such as "Superfly" — would never fall out of vogue.

This year in particular is shaping up to be a fine one for a reappreciation of the musician who died here in 1999, a decade after being paralyzed from the neck down when stage lighting toppled on him during a Brooklyn sound check.
It's still heart warming to see this movie, Sparkle, and a collection artists bring Mayfield's music to life again.
So what was it about Mayfield, and the way he lived that spurred such long lasting music? Speaking to Altheida she shares some of his memorable qualities that made Curtis who her was.
Among the many things (Altheida) would like the world to know is how Curtis – inspired by a gospel-loving grandmother and an opera-loving mom who struggled to keep her kids fed – made himself into a professional musician in his early teens.
He was obviously inspired by his musical surroundings as a child and became a professional in his early teens.
She recalls her husband as an artist of humility who could turn out polished song lyrics in mere minutes but who had a perfectionist's streak in terms of how they went down in the studio. For instance, when the filmmakers behind the original "Sparkle" wanted young star Lonette McKee to sing Mayfield's songs, he insisted on bringing in Aretha Franklin. "And she laid it out!" his wife recalled.
It is always interesting looking at the life a world famous singing star lived. There are always the occasional little nuggets to digest as to how to become a singer whose music stands the tests of time. Mayfield's qualities were obviously those of a man that loved and had a passion for music from the earliest of ages, and channeled most if not all his energies in that direction. You can't help but recognise that mastery naturally develops in this way.
The movie "Sparkle" is set for release on August 17.
Click like and share if you recognise some of Curtis Mayfield's songs. Tweet this post if you think "Sparkle" looks like a memorable remake to cherish, especially as it stars the late Whitney too.