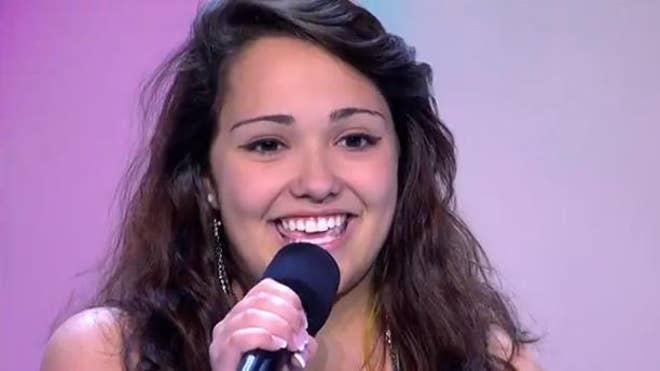 X Factor USA 2012 has kicked off. This X Factor USA audition was rocked out to the max by Jannel Garcia.
Fox reported that:
Garcia, 18, wasted no time in letting the judges know she has an old soul—at least musically since she looks up to singers such as Pat Benatar.

A recent high school grad, Garcia blew the judges away with an unexpected sensual rendition of Grace Potter & the Nocturnals "If I Was From Paris," which left the judges smiling, clapping, and saying "yes, yes, yes!"

"Feisty little firecracker!" said music producer L.A. Reid, who is known to have launched the careers of successful singers Justin Bieber and Rihanna.
X Factor USA audition 2012 with Jannel Garcia
What a voice and only 18 years old. The UK X Factor has some stars in their auditions so far, but I have to say Jannel Garcia is a star already. What an awesome audition.
She says she practices daily to her mirror in her bedroom. Practice, practice, practice. And when you watch the audition you can see that it shows.
Jannel said:
My family is really close. My dad builds race cars. He races race cars. My mom works in health care. She loves to help people. Her life is all about me and my siblings.

I'm doing this for them. I really just want to make them proud today.
How could any parent not be proud of Jannel. Way to go.
What an X Factor USA audition. Jannel Garcia is a star that has just landed.
Share your comments about Jannels performance below.