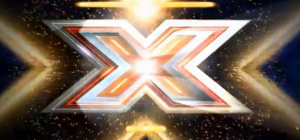 The X-Factor UK boot camp started 17 July 2012 in Liverpool. Now that's nothing surprising. The surprising thing was how the initial eliminations were done.
Has it not been the case that the contestants go through the X-Factor process, perform their songs, and then an elimination choice is made? Well that has not been the case so far according to Carla Hay.
X-Factor UK Bootcamp elimination shocker
"The X Factor" U.K.'s boot camp for 2012 began on July 17 in Liverpool, England, with the shocking eliminations of 60 contestants from the approximately 200 contestants who were at boot camp. What was shocking about the eliminations was the axed contestants did not get to perform at boot camp before they were dismissed from the competition. Meanwhile, JLS (the boy band that came in second place on "The X Factor" U.K. in 2008) made a surprise appearance at boot camp.

The boot camp was moved from London to Liverpool this year because the 2012 Summer Olympics in London caused booking problems for hotel rooms and venues that are normally used for the "The X Factor" U.K.'s boot camp. The boot camp performances this year are being held at the Liverpool Echo Arena.
So it is understandable about a change of location, but what about this elimination shocker.
"The X Factor" U.K. judge Tulisa Contostavlos, who cancelled her performance at the 2012 GuilFest on July 14 due to being "unwell," was at boot camp with her fellow "X Factor" U.K. judges Gay Barlow, Nicole Scherzinger and Louis Walsh.

An unnamed "X Factor" source commented to The Sun about the mass eliminations of 60 contestants: "It was carnage. They were told there would be an important announcement. They went out on stage to face Tulisa, Louis, Gary and Nicole — and then the bombshell. There were looks of shock on people's faces. Even the judges looked upset."
Well they do say rules are made to be broken, but is this a bit unfair? I guess it could be called that and it shows how important it can be to be flexible with your expectations. the past does not dictate the future.
An X Factor spokesman added: "Some of the contestants who got a 'yes' at their first auditions, when seen side by side against the others, were not of a good-enough standard."

The show's 2012 boot camp will continue through July 20, when only 32 acts will remain from the approximately 200 that arrived at boot camp. Those 32 acts will then go on to the "judges' houses" phase of the competition, which will select 16 of the 32 acts to go on to the live performance episodes.
Here's an earlier clip of X-Factor in Liverpool:
https://www.youtube.com/watch?v=-x4_EfxRTV4
It looks like Dermot has great rapor with Liverpool, so it looked like the obvious choice, even if tough decisions need to be made. So what is it about the X-Factor UK boot camp 2012 that has created this sudden change of policy?
Is it a need to stream line the process? A decision for a higher quality of performances? Who knows.
Click like and share if you think this new eliminator is a big kick to the contestants that went. Tweet this post if you think a new change should be considered.