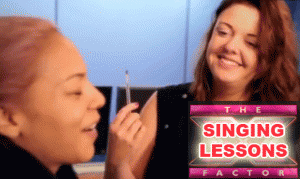 As the series goes on the X Factor contestants have the great benefit of being coached by some of the industries leading singing and voice coaches.
Getting to learn how to sing like a pro with the right singing lessons and coaching can make a massive difference for the live performances.
Annabel Williams is one of the highly acclaimed X Factor singing coaches and she is here to give you a free online singing lesson.
This lesson includes how to sing high notes, as she taught Ella Henderson, and how to overcome nerves both on and off stage. Singing nerves is a big issue with many of the contestants but thanks to Annabel's coaching you can see a marked difference in their performances.
Once prime example is how Jahmene Douglas has dramatically improved in his performing confidence, just as Christopher Maloney has.
Learn to sing like a pro with expert advice from Annabel Williams
If it's difficult to get someone like Annabel to coach you in person you can always explore some online singing lessons. You can get 5 free online singing lessons by clicking here.