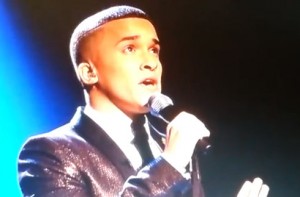 This week Jahmene Douglas shows how critical he is on himself with his performances and how he feels he can always do better. He delivers and sings his own twist on an iconic classic Angels by Robbie Williams on this weeks Best of British show.
Robbie is known for taking advantage of singing lessons – do you think Jahmene does the same, I'm sure he does take full advantage of coaching and singing lessons in X Factor, especially as he always strives to do better.
Here Jahmene shares his own thoughts on his X Factor journey so far below…
Jahmene has been tirelessly campaigning for Womens' Aid and victims of domestic violence whilst still on balancing his rehearsing with Nicole for Best of British week and naturally he revealed a few days ago that he is feeling totally 'exhausted' .
But see if his exhaustion shows in his performance below.
Jahmene Douglas sings Robbie Williams Angles on X Factor UK live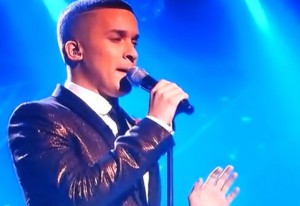 What did the X Factor judges say
TULISA CONTOSTAVLOS: "If you are going to do a classic in this day and age, this is how you do it. I lovethe fact that you are a perfectionist and that's why you've got to where you are."

LOUIS WALSH: "Every week you deliver, every week you get better. You've got so much soul and star quality. You made the song your own. You have to be in the final, you are a star in the making."

GARY BARLOW: "Jahmene here is a song we have heard hundreds of times, we have seen it at auditions hundreds of times but I have never heard it sung like that before. They key to your success if simplicity, a great vocal performance again, well done!"

NICOLE SCHERZINGER: "You move me and you stir me so much. Once you realise your full capacity, how great you truly are, you will be unstoppable baby."
He has such a big heart, always believes he could do better, works hard, practices, practices and then practices some more. He asks for feedback, asks for advice and is willing to grow, Jahmene is an inspiration and it looks like we haven't seen the best of him yet with such a work ethic of constant improvement. I'm sure he takes advantage of singing and breathing lessons as often as he can.
You can get the lyrics to this weeks Jahmene Douglas performance in our lyrics library – get the lyrics to Angels by Robbie Williams by clicking here.