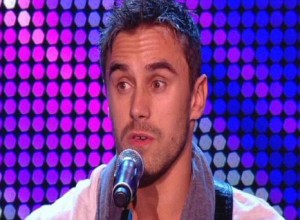 Joseph Whelan had been one of the favourites to win The X Factor especially after wowing viewers with his incredible voice and his good looks – the ladies loved him.
Sadly he was sensationally axed from the ITV programme after the bootcamp stage of the show.
Whelan knocked it out of the park with his first audition singing Led Zepplin's Whole Lotta Love. He even got a great reaction to his last performance on the last day of bootcamp singing U2's With or Without Me.
It has been reported by the Sun that he was critical of of Rylan for getting through instead of himself. It is understandable that as a singer not getting through to the stages of the show brings with it strong emotions and upset.
Whelan didn't have a bad performance at any point and was praised at every stage. Understandably a number of fans are not happy with this X Factor decision but this is not going to be the end of the road for Joseph, I'm sure.
He is talented and this TV exposure can only stand him in good stead, and hopefully any negative comments can disappear.
X Factor Joseph Whelan U2 With or Without Me
Good luck to Joseph – he's not the type of guy to give up. He has a single that can be downloaded at his website josephwhelanofficial.com
Joseph has his say on X Factor and his singing career
It's interesting to hear what Whelan has to say on the matter – and what he feels about the future of his career.
It may of been Joseph Whelan's last X Factor performance but not the end.
It is possible that his firmness in not being flexible on the music he sings might of impacted his workability with the judges moving forward. Every coach needs a coachee to be flexible – but Whelan knows who he is and who he wants to be.
And he is an excellent rock performer. If you believe in Joseph you can download his new single on iTunes here.