Mother Melanie Masson, 44, misses her kids Ramsay and daughter Rua, five. But I'm sure they are proud of their mum as she belted out "A little of Help from my Friends" by the Beatles on the first of the X Factor UK live shows 2012.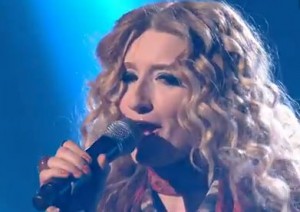 Melanie gives a powerhouse performance. You can tell singing, practicing singing and performance technique have been worked on over the years.
She really is an inspiration as a mother who is now living her dream, even if that means facing a few weeks away from her beautiful kids.