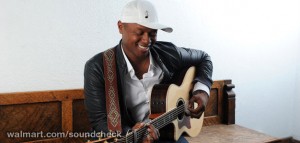 With so many singing competitions springing up how do you decide which one produces the best winners? Does the public decide? Is it Pentatonix The Sing Off or NBC The Voice?
Well seeing as NBC have apparently dropped The Sing Off you would hazard a guess to say The Voice must be the best. Or is it?
Grady Smith of Music Mix had this surprise to report.
Pentatonix The Sing Off or NBC The Voice – Javier Colon trails behind
Well, NBC, this is awkward…

Pentatonix, the awesomely futuristic winning group from Season 3 of NBC's now-canceled a cappella singing competition The Sing-Off, which averaged about 4.5 million viewers in its last season, sold a rather impressive 18,401 copies of their debut PTX, Vol. 1 in its first week, good for 11th place on the chart, according to Hits Daily Double.

That means that Pentatonix's online-only EP, which is being distributed via iTunes by indie label Madison Gate Records, sold almost twice as many copies as The Voice winner Javier Colon's Universal Republic-produced Come Through For You did in its first week. Colon's disc peaked at number 134 with anemic first-week sales of just 9,974 copies in late 2011.

Mind you, Colon's season of The Voice, which coach Adam Levine called "the platinum standard" earlier this year in response to American Idol's assertion that it was the "gold standard" in the singing-competition world, averaged 10.6 million viewers and boasted a much younger demographic than The Sing-Off. NBC is bringing back The Voice for both a fall and spring season this year.
Here is a live performance from Javier Colon
https://www.youtube.com/watch?v=m5Nb0CbeGEo
And to compare here's the Pentatonix song.
https://www.youtube.com/watch?v=_6K8mkytEMY
Grady goes on to say:
Do you have Pentatonix's new record? (I do, and it's absolutely terrific — even the originals!) Will The Voice's latest winner, Jermaine Paul, fare better than Colon? And can we all agree that criticizing Idol's record sales seems pretty silly when other reality competitions yield numbers like these? (For comparison's sake, Pentatonix also outsold Season 8 Idol winner Kris Allen's sophomore disc Thank You Camellia, which started with over 16,000 copies earlier this year. Still they didn't come close to matching the 198,000 debut of Scotty McCreery's Clear As Day.)
So how do you measure which one is the best? Pentatonix The Sing Off or NBC The Voice – I for one still think The Voice is one to beat.
If you think The Sing Off is a sad loss tweet this post using the button to the left or below.
If you think The Voice is a great show click the Facebook Like and Share buttons below and to the left of this post.
See what your friends think too.